There is a whole lot of bellyaching going on about the blue color and white color opportunities that are being 'stolen' by Chinese companies, and I fear it will only grow as we approach the 2012 Election Season. The complaints are coming from the left, right, center, and everyone in between. It isn't a partisan issue, this is an employment and economic issue.
There is n
o doubt, there is and has been (for the last 20 years) a surge of manufacturing outsourcing to "emerging markets", not just China, but all over Southeast Asia, South America, and even former Eastern European countries. And, anyone who has called a customer service number knows that technical support and customer service call centers have been outsourced to India, Cebu, Panama, and even South Africa. Yes, we need to address why these countries have better bids on service and manufacturing jobs. We also need to accept that in most cases, the quality being delivered is equal if not superior to what their US competitors can offer in the same price point.
....all of the above can be filed under the 'W' Weakness and 'T' for Threat in a standard SWOT analysis
But What about the other components in a SWOT? What are the Strengths the US service and manufacturing sectors can offer? And what Opportunities are available to these sectors because of the current global economy. And, why are some companies and States better at spotting the opportunities and seize on an action plan.
So ....here is an Opportunity...seize it!
China's Massive
construction booms in the Emerging Markets, including China create
massive
opportunities for designers, suppliers, and contractors. Blue collar,white collar, and green collar! The secret is listening for the opportunities, learning how to participate, and delivering a great product in order to grow business.
With almost a quarter of the world's population and the second largest economy after the US, China has immense potential for lighting designers and manufacturers. Andy Pearson investigates the opportunities. ..." Continue Reading >>
"....China is one of the world's largest producers and consumers of lighting products. In 2008 it produced more than 15.4 billion lamps and that figure is increasing every year..... " Continue Reading >>
Be Local, Act Local, Win Local Business
"....Another prerequisite for selling into the Chinese domestic market is an ability to converse with customers. "I would recommend that the person running the operation is fluent in Mandarin," says Morris-Richardson. Luise Schafer, vicechair of Abacus' Shanghai arm, is fluent in Mandarin and it was her presence in China that gave Abacus the confidence to go it alone..... Continue Reading >>
"....Caton's advice for designers who want to enter the Chinese market is: "Develop contacts in China that know the market and culture because it will help you avoid pitfalls along the way". He says PJC Lighting Design has no plans to open an office in China. "We manage very well handling schemes from London - we do have contacts in Hong Kong that we use if necessary, but we do not have a formal relationship with them...." Continue Reading >>
"....Other lighting designers have not been so successful in China. Kevan Shaw, design director at Kevan Shaw Lighting Design says: "China is a very different place to do business, you have to be aware of the culture and you have to be able to stand up to pressure - to do more than you have agreed to do...." Continue Reading >>
Infrastructure Development Opportunities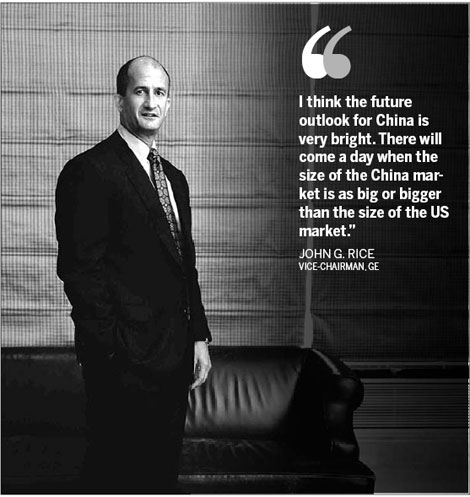 "...Other lighting manufacturers are well established in China. Philips is one of the biggest, with 12 factories and a workforce of more than 10,000 employees. GE is another manufacturer with a major presence in China. Like Abacus, it is focused on the infrastructure business, which has developed as a result of the migration of the population into towns...". Continue Reading >>
"....The expansion of the market in China has also helped Hayakawa, a manufacturer and supplier of wire harnesses and cables, which has opened two factories in the country...." Continue Reading >>
International and Domestic Clients Need Expertise in China
"....Currently PJC Lighting Design is working on retail projects in Beijing, Shanghai and Hong Kong. Two of the projects are for local clients, the other is for an international client. Caton says the mix of projects is usually about 50:50 between international and domestic clients. "We usually get work through recommendation from an architect or interior designer who is more often than not based in London," he explains..." Continue Reading >>
Additional related reading: